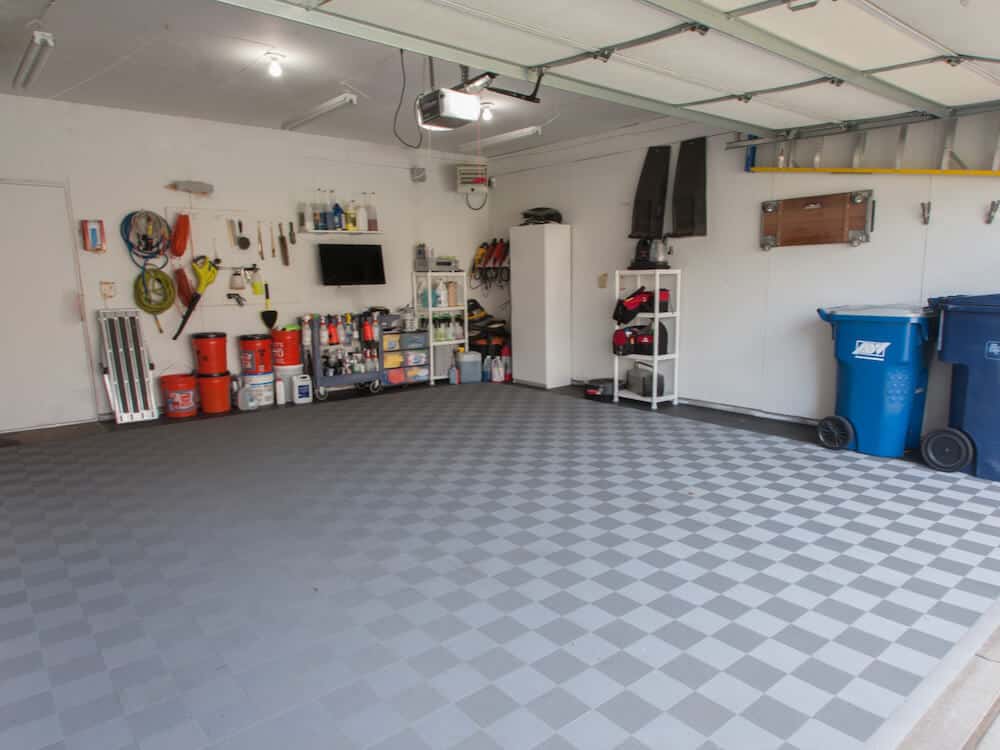 Choosing a material for the garage floor should not be rash. Because the garage area is open can be exposed to rain. If you choose the wrong material, the floor may be slippery when exposed to water and even harm a family member.
For this reason, it is important to choose a safe floor type in all weather conditions. The important requirements that must exist in this type of floor material are as follows:
• Have resistance to heavy loads
• Resistant to friction
The above requirements can be found in materials made of stone floor tiles, ceramics, cement plaster, and many more. Let's see the full review!
Material recommendation for garage floor:
1. Natural Stone

Natural stone is widely used for various needs both inside and outside the house. Also, it turns out that one stone is also very commonly used as material from the garage floor.
The …