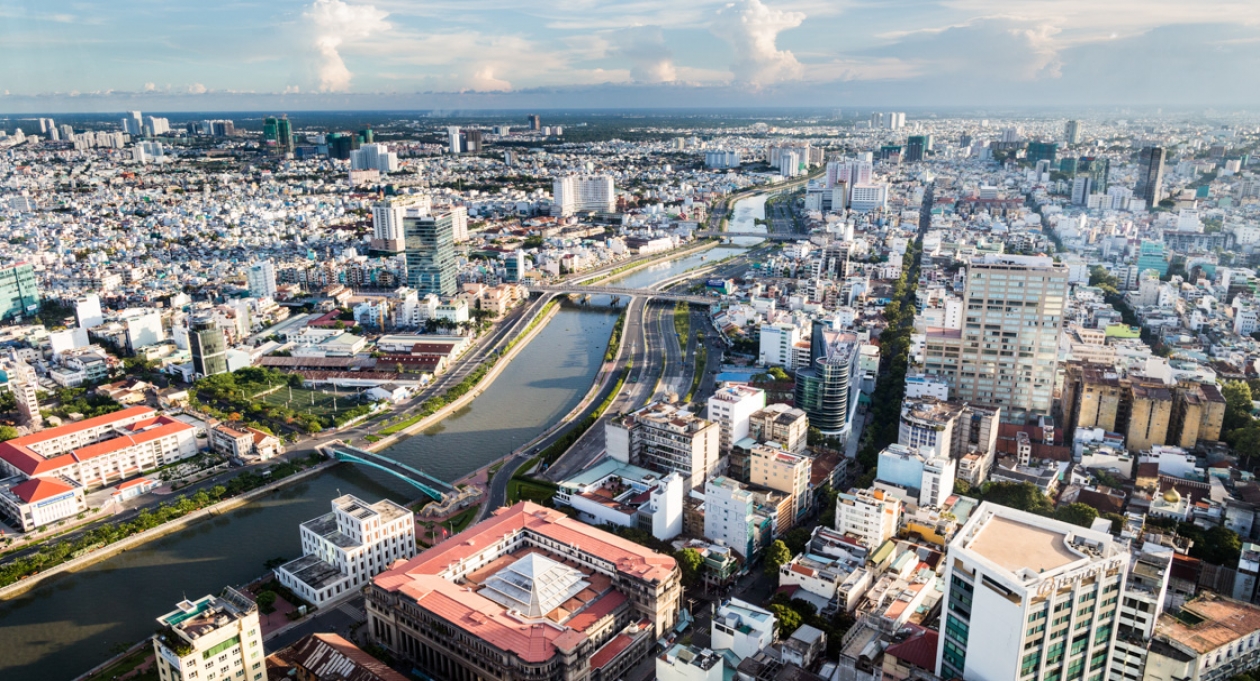 Having a plan to visit Ho Chi Minh City, Vietnam? This is one of the cities where you can do a walking tour, around the city of Ho Chi Minh City. That is one of the interesting things in this city. It can save more. Various historical buildings in the city center could be within reach only in one day.
No need to confuse, the tourism center of the city is in District 1. So this city is divided into several districts. And if you are comfortable to walk to a variety of places, choose to stay in District 1. In the District, there are many luxury hotels at affordable prices, such as the Des Arts Saigon Hotel. This hotel is the only Luxury Hotel Saigon, which is located at the crossroads of the PhNmNgũLão road and De Tham Road.
These are places that can be visited while walking around the city of Ho Chi Minh :
1. Ben Thanh Market
If you stay in the city backpackers area, the first one you will find is the Ben Thanh (BếnThành) Market, which is the largest traditional market in the city. In the roof section of the market, there is a clock tower that has become an icon. At the Ben Thanh market, we can find a variety of souvenirs and other souvenir items, such as traditional cloth, bags, t-shirts and many more. If it is said that the price is more expensive, it could be. But we can bargain, it can get a fair price. you don't need to take time looking for souvenirs.
2. Independence Palace / Reunification Palace
It is a historic site and the site of the end of the Vietnam war on April 30, 1975. At that time the Army of North Vietnam broke the main gate of this war. And after the event, the city of Saigon was renamed as Ho Chi Minh City, taken by the President of the Democratic Republic, Ho Chi Minh. It is one of the must-visit places in Ho Chi Minh City.
3. Saigon Notre-Dame Basilica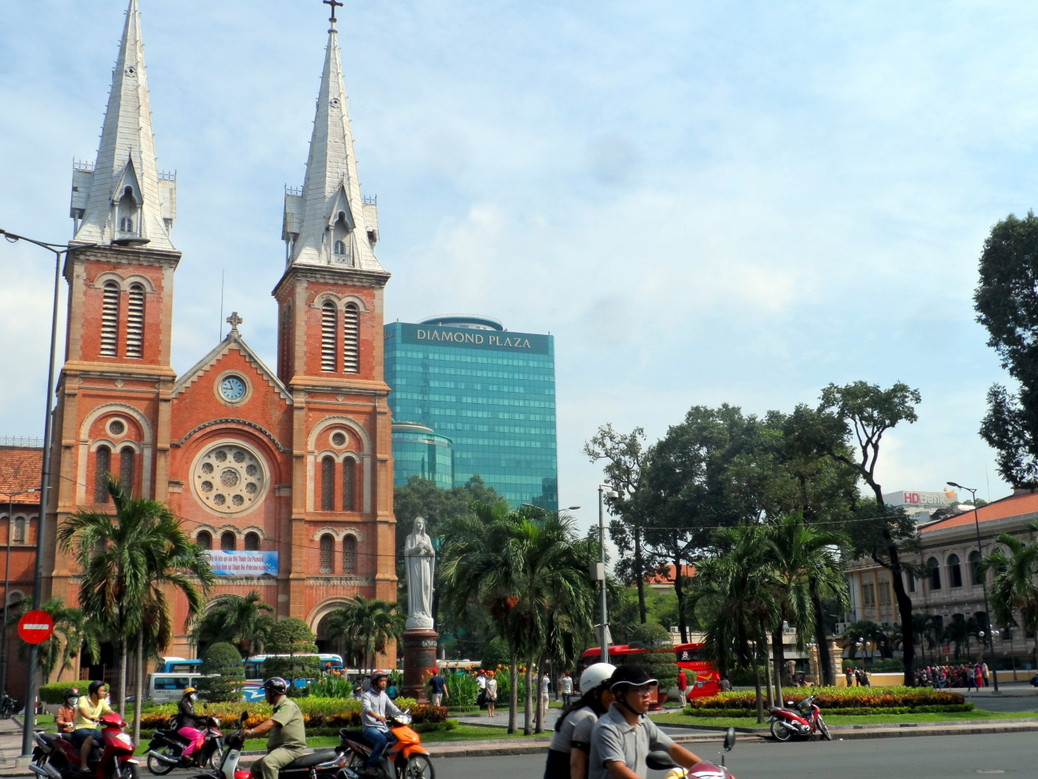 From the Reunification Palace, we can walk through a city garden that leading to the Saigon Notre-Dame Basilica, a beautiful cathedral that in front of it can be found with a statue of the Virgin Mary. The official name of the Basilica of Our Lady of the Immaculate Conception, which was built since 1863, was finally completed on April 11, 1880.
4. Saigon Central Post Office
Beautiful buildings located side by side with the Saigon Notre-Dame Basilica. So we could visit the post office with the French architecture designed by Gustave Eiffel when he visited the cathedral. One that made me salute is that the building built between 1886-1891 is still well maintained, and is still functioning as the main post office in the city of Ho Chi Minh City.