Novotel Phuket Kamala Beach, beachfront Hotel with exclusive ambiance
Phuket is a tourist island in Thailand. This Buddhist-majority tourist island offers extraordinary natural scenery with warm and clear seawater, making it one of the most popular beach resorts in Asia. Many tourists aim to vacation and enjoy the beauty of the beach. Phuket does have such a beautiful beach view. For example, the famous Kamala beach.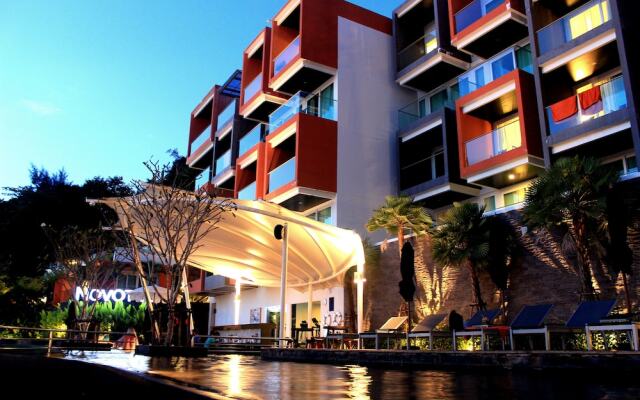 Speaking of Phuket beauty, certainly not enough to be there just one day. Therefore, you have to find a hotel to rest and satisfy your holiday for a few days. Looking for an exclusive hotel in Kamala, Phuket? There are many hotel options, one of which is the Novotel Phuket Kamala Beach hotel. As the name suggests, this exclusive Hotel location is located near the beach. The atmosphere is perfect for travelers who want a romantic atmosphere.
This 4-star hotel stands on Kamala Beach with views over the Andaman sea. Offering tropical accommodation in Phuket, the hotel has a wide range of facilities in the outdoor area and overlooks Kamala Beach. So, you can freely enjoy the beauty of nature.
The facilities offered are very suitable for honeymooners. Highly recommended to choose this exclusive Hotel. All your needs will be well prepared. As well as a romantic atmosphere created so you and your spouse will feel comfortable.
Facilities of Novotel Phuket Kamala Beach
Novotel Phuket Kamala Beach has 4 restaurants, this exclusive Hotel features 4 outdoor swimming pools with 1 children's pool complete with water slides. Facilities near the swimming pool include umbrellas, lazy chairs, and towels. The swimming pool has a view of the beach.
SPA, this service is a must. Various spa treatments such as hot stone massages, facials, and body scrubs are ready to pamper you. And do not forget, if you want spa services better to have a reservation in advance.
Novotel Phuket Kamala Beach has 166 rooms with 8 types of superior rooms, Ocean Side, Ocean, Ocean Suite, Ocean Villa, Jacuzzi Villa, One Bedroom Pool Villa and Two Bedroom Pool Villa. The interior design of the room uses neutral colors and has an elegant and exclusive impression.
Each room is equipped with AC, TV, private balcony, Wi-Fi, Minibar and others. The bathroom comes with a separate shower and bath, a sink, bathrobes, and free toiletries.
Novotel Phuket Kamala Beach Location
Novotel Phuket Kamala Beach is addressed at Kamala Street, Kathu, No 3 Phuket. This exclusive hotel is close to the beach and within a 1-minute walk.