Vietnam is an attractive tourist destination in Southeast Asia. In Vietnam, many visitors usually visit Hanoi, Halong Bay, and Da Nang. If you want to stay in Da Nang, Premier Village Danang Resort is the right choice, they are one of the best Luxury Hotel Danang.
In addition to the three places, there are other interesting tourist destinations to explore. These places have amazing tours you can try!
The tourist destination is St. Joseph Catedral, Thap Rua Tower, and Xeo Quyt Forest. Check them out!
1. St. Joseph Catedral
In addition to its charming nature, tourists will also be entertained with buildings and architecture built-in 1886. From the outside, this place has a gothic and creepy impression.
Besides its amazing look and history, this magnificent building is also used as a background for taking a picture.
The idea of ​​this church came from a Paris cathedral that mostly built with gothic design. The width of this area is 20.5 meters and 60.4 meters long. It also has 2 tower bells which each has a height of 31.5 meters.
After being satisfied enjoying the outside area, you can explore the inside of this building. On the inside, you will see a total contrast between the interior and exterior, because the interior has a more western style.
The interior of this building has Vietnam characteristics, two main colors used are red and yellow, just like the flag color of this country.
Before entering, it would be nice to say hello to the statue of the Virgin Mary in front of the church.
Another interesting thing is, to enjoy this region you are charge with nothing, it is free. To enjoy this area, come from 8 am to 5 pm only.
2. Thap Rua Tower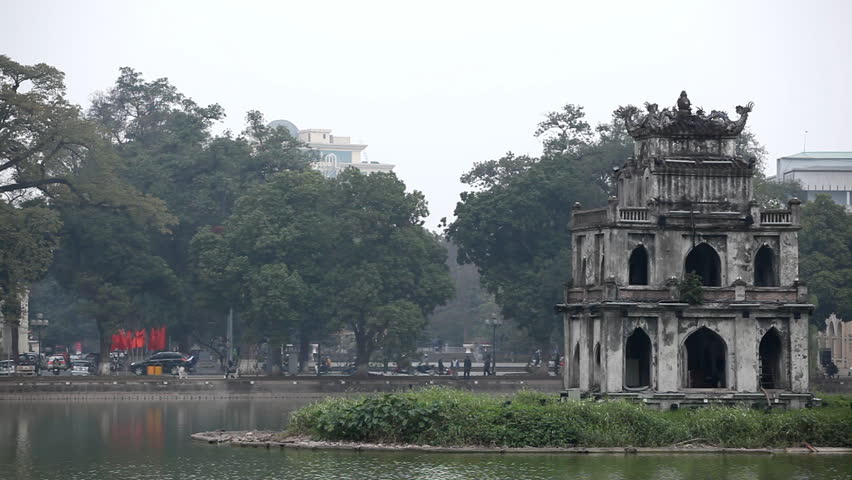 This region presents extraordinary beauty. In this place, the coolest spot to take pictures is at the Instagram-able tower. This is the reason why many tourists visit this attraction.
Surrounding the tower, there is a park with a colorful flower. This park is devoted to tourists who need new energy to face the reality of an annoying Monday.
Take a look at the history, this tourist attraction was once a fishing spot during the reign of King
Le Tanh Tong. The atmosphere is calm and peaceful, very suitable to meditate from all the burdens all this time.
3. Xeo Quyt Forest
The next tourist attraction is the Xeo Quyt forest. Located in the southeast region, less than 35 km from Cao Lanh, and not far from My Hiep.
To enjoy this area, you can use the canoe and take at least 20 minutes to reach another destination. After arriving, you will take along the fields to look for bunkers, and mines under the forest canopy.